Task 4
In the last task I have to add a link to my last post that directs me back to the homepage of my site. My last post is the gallery I just added so I will look for an option to add a link. First, I have to copy the web adres of my site's homepage so I will go to the homepage first. I click my site's name in the left top corner en click the right mouse button and choose the Open in new tab option.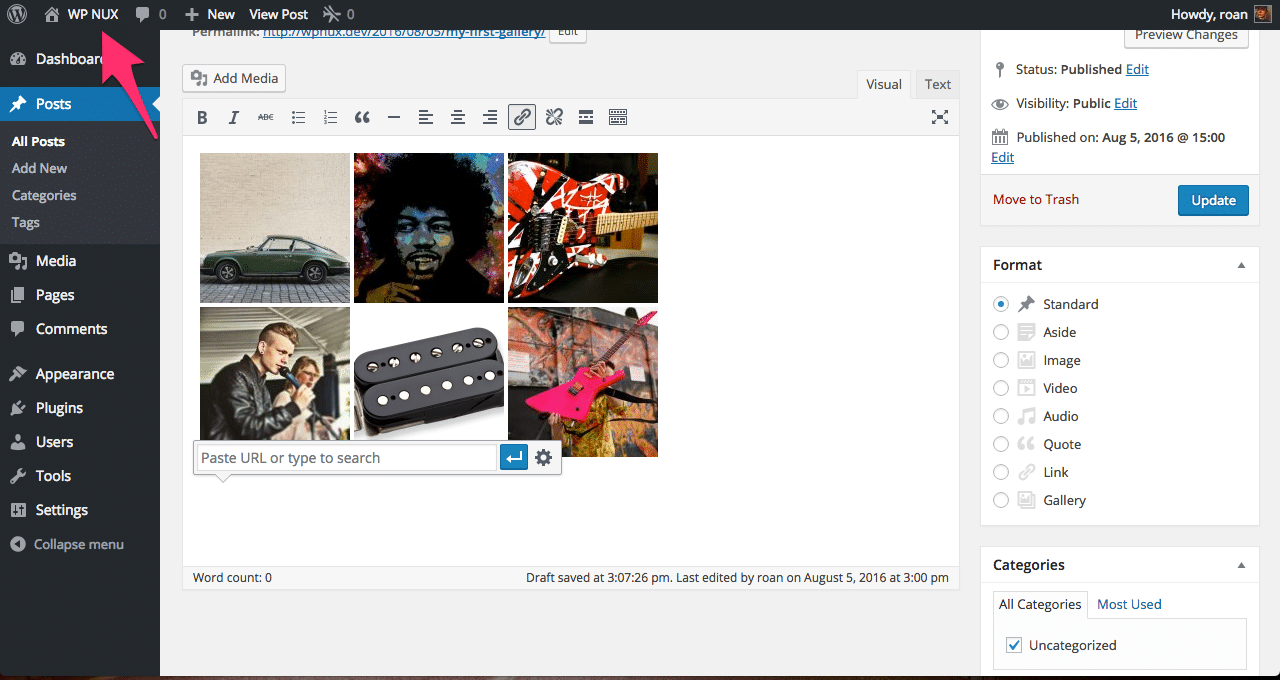 Once opened, I copy the web adres to my clipboard and return to the post left in the other browser tab.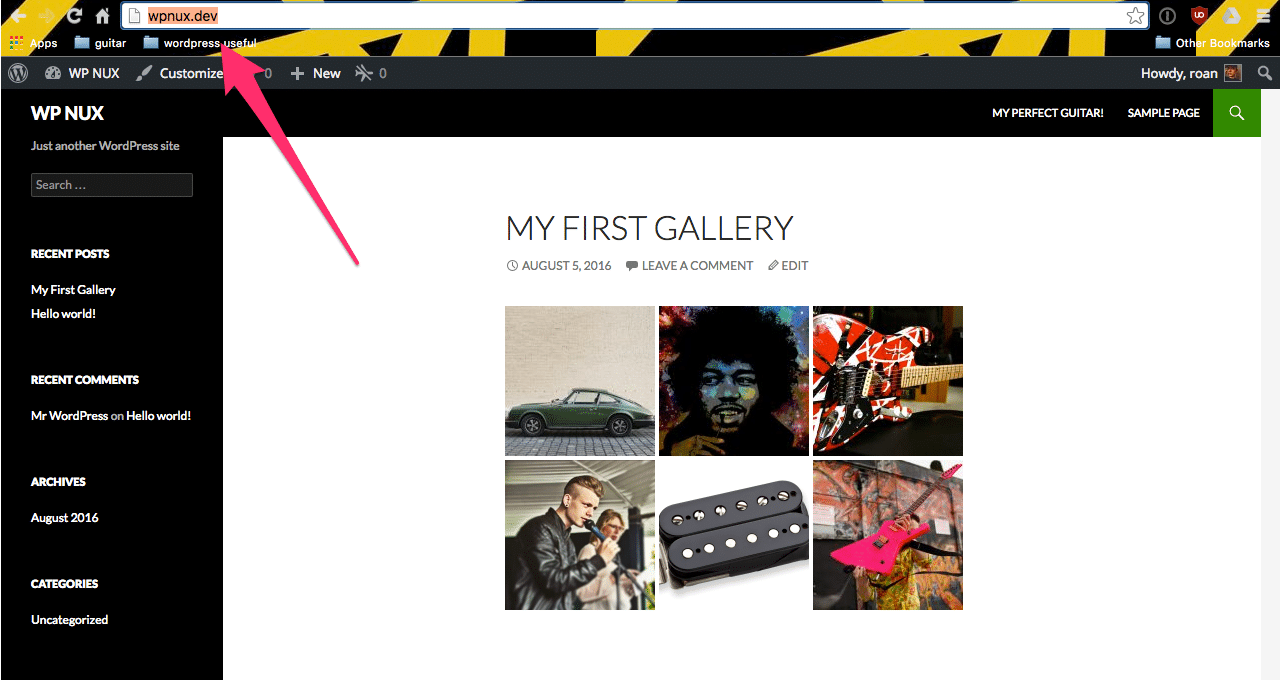 I then paste the link in the add link section that just appeared in post. After that I click the options button next to the link I just added to see what I can change.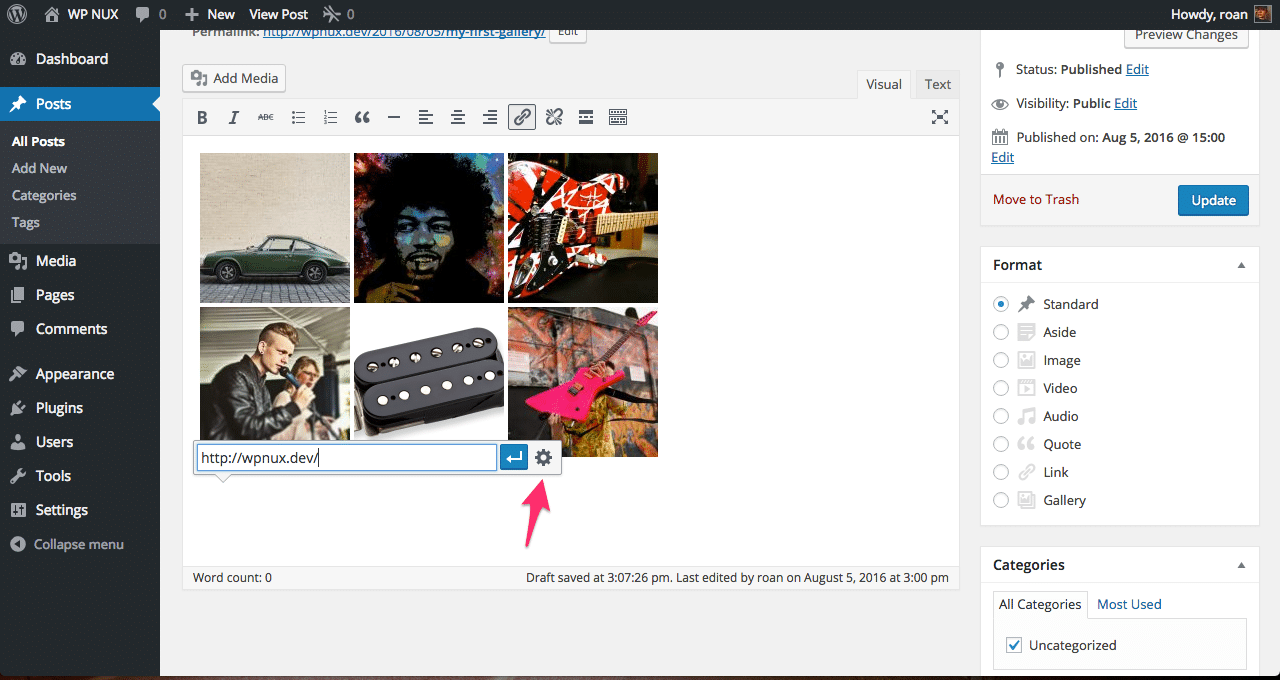 I then see that I can change what the link looks like so I add the text homepage so people will know that if they click on it they will return to the homepage. After that I click update to change the link to 'homepage'. Relatively straight forward to add the link, but actually being able to copy that link is not that easy as I think it should be.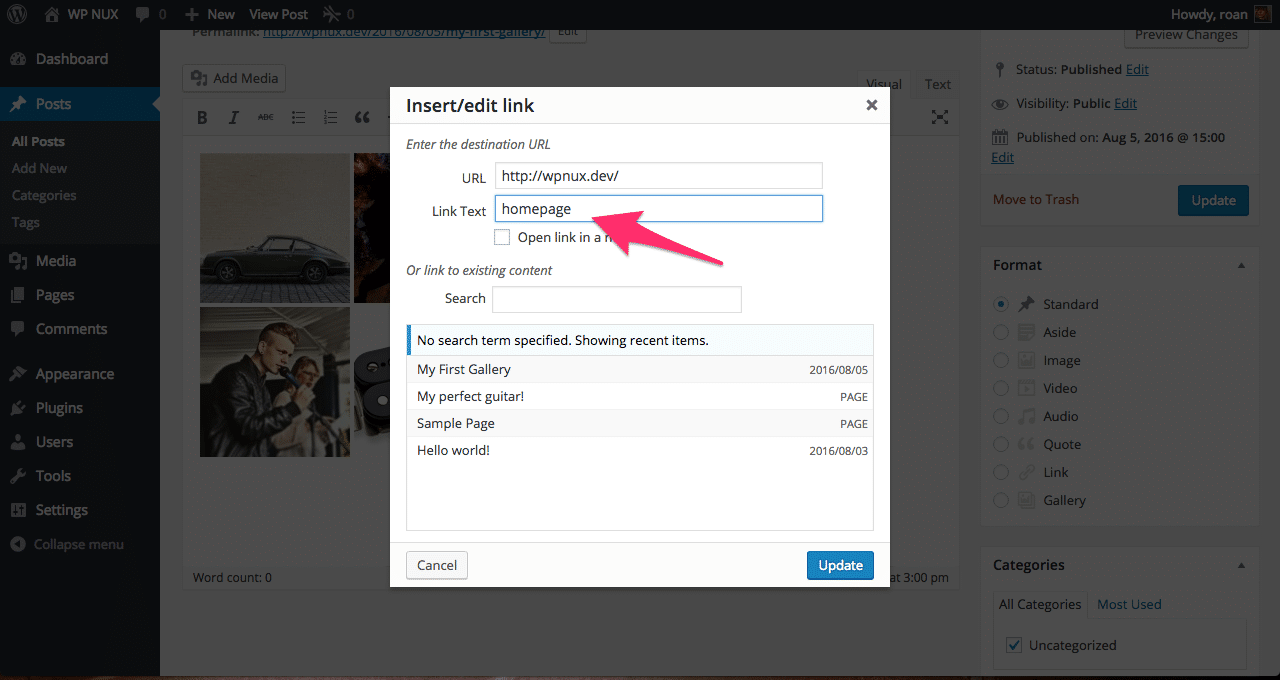 When all this is done, I first want to update the post so I do this by pressing update on right of the screen. The second part of the task is that I can see my site the way other people would see it. I did this already in one of the previous tasks so I know what to do. I click the name of my site and it redirects me to the site as a visitor would see it.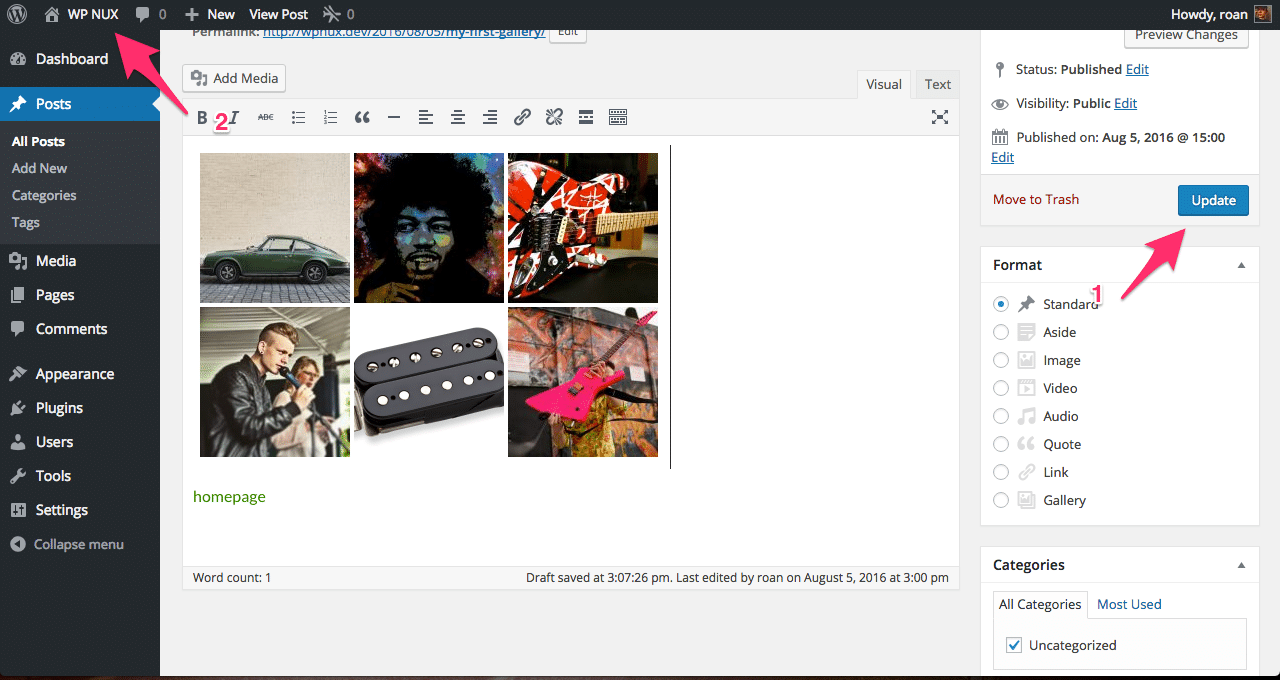 The final results looks something like the image below.