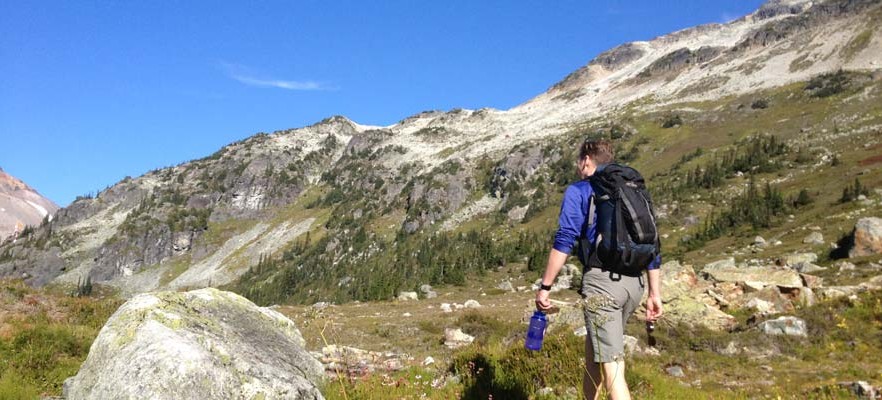 When introducing WordPress to my students, there's a lot of confusion about themes. I've also come across this on the WordPress support forums. Beginners just don't know which theme to start with or which one will be best for their project.
With so many themes to choose from, it's easy to understand. Knowing which theme is perfect for you depends on your level of expertise, your project and budget. This might seem a bit strange, but deciding on which theme to use is very similar to choosing where to go on holiday.
Free Holiday
You're dying to go on holiday, but you have no cash. Your parents have booked a cottage and have room in their car. You've been invited to come along, but you'll have to take care of your younger brother a couple of nights. This might not be the greatest holiday, but if cash is tight, it might be a good option.
As a theme developer, a similar situation would be a client who approaches you and wants a site, but they don't really know what they want; they've been told they need a site but are not convinced and have no money. In this situation I would recommend guiding them towards WordPress.com. This is not a very challenging project, but once they learn about WordPress.com, they will be introduced to a fabulous platform which comes with numerous themes to choose from and great support.
You could go one step further and help them with hosting set up, domain registration and choose one of the many free themes on the WordPress repository. The site may not be 100% perfect, but once again, you're introducing them to a great CMS and potentially setting the foundation for bigger projects down the road.
All Inclusive
Need to get away somewhere hot for a week? Regardless of where you live, packaged holidays are always available and make for a great treat in the middle of a busy workload. All you have to do is pick the destination and bring a few books to read by the side of the pool. Once in a while taking a break and letting someone else take care of all of the details is simply fabulous. This is also why I love child theming.
Child themes are perfect when someone has already laid out the groundwork for you and budgets are slim.
I was recently asked to create a responsive theme for a friend. I was very keen to tackle this challenge, but also a bit apprehensive as I'm fairly new to responsive websites. There's a lot to think about, so I first did some research. This led me to discover Responsive, a WordPress theme by ThemeId. Not only is this theme coded by a very reputable developer, themeID has a huge showcase of the many child themes that have been created. I stopped my research immediately and 6 hours later I had a child theme for my client who was thrilled with the result.
I've met many WordPress theme developers who also favor child themes. In theory, any theme can be used to create a child theme but some themes are simply more suited than others. One of these is the Genesis Framework. Over the years, I've met lots of WordPress theme developers who love Genesis and they LOVE Genesis. I asked a friend, Len Kutchma, why he liked Genesis so much and this is what he had to say:
"Genesis is written in such a way that virtually every aspect of the framework can be customized by way of a little code. Admittedly there is somewhat of a learning curve involved but it's not that bad. Once you get past that curve it all makes sense. Write a function, attach it to one of the available hooks, drop it into the child theme's functions.php file and voila!
One could argue that "premium" themes are also your "All inclusive" option. Before proceeding though, let's first clarify something. The word "premium" doesn't mean that they are better than other WordPress themes, they are simply commercial themes and just like free themes, some will be better than others. You might get a client who has found the right theme, has gone and purchased it and just wants you to make a few changes.
Child themes and commercial themes are great if changes are minimal. Problems tend to arise when lots of changes are needed or if the theme is poorly coded. If that's the case, then the all inclusive holiday may not be for you and you might need to customize your holiday.
Custom Holiday
This holiday can be whatever you want. Luxury cruise, backpack adventure, mountaineering – you get to decide. Of course this holiday will cost your more money and the same is true for a custom website. But in the end, you'll get what you need and this is why I usually prefer both, custom holidays and custom themes.
Instead of having to start from a theme that caters to every specific situation, I like to start my themes with a pared down basic theme and just add the pieces that I need. Not all clients may need a blog, custom header or custom background colour, so I just don't include these components and keep my files to a minimum.
There are plenty of starter themes for you to choose from. I've been using my own version for several years and use if for all of my custom theme development. Chris Coyier shared his Blank theme with everyone back in 2010 and has now partnered with HTML5 reset and launched an updated version.
Automattic has an amazing starter theme called _s (pronounced underscores) which is not only available for download, but they've provided a great tool allowing you to fork your own version simply by inserting the name of your theme.
Which Theme is Best For You?
The answer to that question is the same as where should I go on holiday. It depends…