It has been interesting lately to see how WordPress enthusiasts have been finding creative ways to get together. We all know WordCamps and meetups, of course, but in the last months, we've seen the birth of the regional WordCamp, BuddyCamp,  WordUp (a kind of larger meetup/un-conference), WP Camp, and even WP OnTour (whatever happened to that?).
Given all these variations, is another one needed?
The community in Portugal seems to think it is. Under the guidance of Nuno Morgadinho, from WidgiLabs, a new experiment is about to take place: the WordPress "Residency".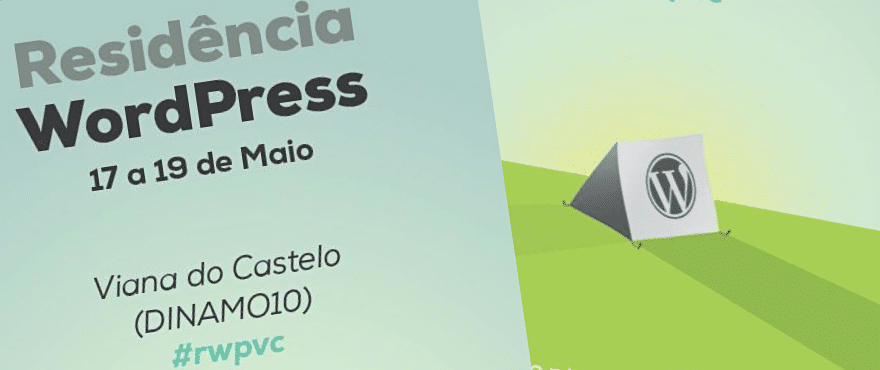 Think of it as a mixture of the relaxed and informal atmosphere of a meetup, with the duration of a WordCamp, the holiday spirit of WP On Tour and the coding frenzy of a hackday. It's a 3-day week-end for WordPress enthusiasts to meet and work on code, show each other what they're working on, ask questions and generally get to know each other. It will take place in the beautiful city of Viana do Castelo, way up in the north of Portugal, from the 17th to the 19th of May. Sessions will be held at the Dinamo10 co-working space, and other social activities will be announced soon. It is mostly geared towards the Portuguese community, but all are welcome, as most in attendance, if not all, speak English.
For 100€, anyone gets to attend the event, and the price includes housing, meals, snacks and coffee breaks, for the duration of the event, which seems more than fair (if you want to make your own housing and meal arrangements, there's a 30€ 15€ ticket that only includes attendance, snacks and coffee breaks). In the spirit of WordCamps and all meeting formats mentioned above, it is important to note that the philosophy behind the residency is decidedly non-profit – the money goes to cover the expenses.
It's the perfect example of making things happen quickly, without too much organizational overhead, relying on the WordPress spirit to make it a success.
I'm sure the idea can easily be replicated in other places, each with its particular flavor. Would you attend an event like this in your region? Would you organize one?