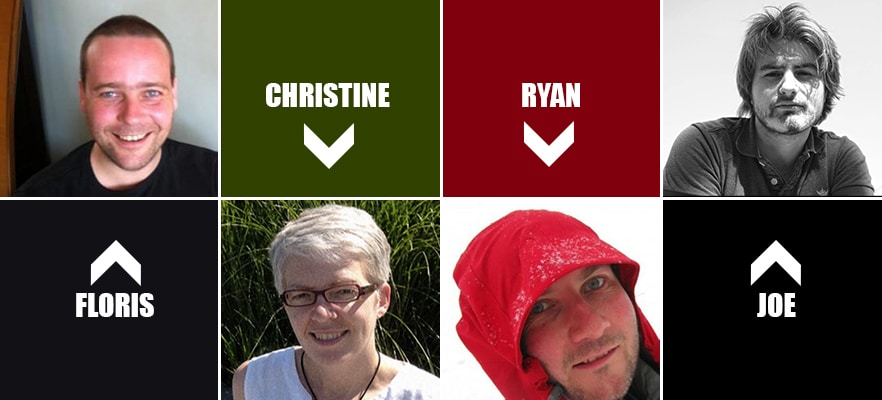 As a site about WordPress, you'd expect us to have just a little bit of technical content. After all, I heard a rumour that there are these things called PHP and MySQL that have something to do with WordPress, although I'm not sure what – something mystical and magical no doubt. To help out with writing regular  content I've gathered a team of experts who'll be writing regular posts about the technical aspects of WordPress; writing code, plugins and themes, contributing to core, getting the PHP right, playing with your database, and all that good stuff that technical folks who use WordPress like to do. Let's meet them.
The Technical Editor: Joe Hoyle
I cornered Joe at WordCamp Edinburgh recently and asked him if he'd like to come on board as our technical editor. Joe is the Lead Developer at Human Made, a UK WordPress development shop. Human Made are the guys behind Digital Trends and Yell. They are also a part of the WordPress.com VIP featured partner program (one of only two development shops in the UK to be part of it). Joe is also a partner and lead developer at happytables. He's an advocate of open source software, and code publishing, he enjoys writing developer tools and trying to improve the development process. Joe's eye will be on anything technical that is published on WP Realm and we know he's going to do a fantastic job.
The Authors
As well as a technical editor, we've brought on some new writers who'll be writing regular columns as well as other technical content.
Ryan Hellyer
Ryan is a WordPress plugin and theme developer from New Zealand now (like Scotty B) living in Norway. He also writes about WordPress at PixoPoint.com and blogs about life at RyanHellyer.net. By some miracle he landed an awesome job working for Metronet as a WordPress development specialist. You can also find him on Twitter via @ryanhellyer.
Floris Lof
Floris is a front end developer and the lead WordPress developer at TriMM Internet Reality. He lives in the east of the Netherlands where he also organizes WP MeetUp Enschede. His motto: performance, performance performance. He also believes all code should be written while listening to the pounding beats of heavy metal for the best result. His spare time is consumed by his family, watching a lot of movies and barbecuing his own home made sausages whilst drinking his own moonshine brews.
Christine Rondeau
Christine Rondeau is a WordPress theme developer living in Vancouver BC. She runs a company called Bluelime Media which specializes in helping graphic designer, marketers and other creatives with WordPress development. She also teaches a WordPress course at a few colleges in Vancouver and has shared her teaching material at wpyogi.com. She contributed her first two themes to the WP repo earlier this year and plans to release more. She's also addicted to the support forums and loves answering WP related questions.
You can follow their regular columns every Thursday when they'll be providing insights and their technical perspective on all things WordPress.